Who We Are:
MASTERvargas is a professional audio mastering studio located in New York. We're in business since 1998. Our client base has spread all over the world thanks to the online mastering services we provide since 2006. The studio is equipped with the finest and most carefully selected tube analog gear for warmth and mojo along with the finest digital tools for transparency and "surgical" needs.
Cristian Varga is the senior mastering engineer and owner of the facility. He started working with and around mastering engineer Joe Lambert (ClassicSound, NY), Grammy Award winners Ken Wallace (Ian London Prod. NY) and Alan Silverman (Arf!Digital, NY) before taking a shot on his own. As a former drummer, lyricist, songwriter and band leader he understands the artist from an insider's angle but also bring to the table his non-biased take on every project he gets involved in.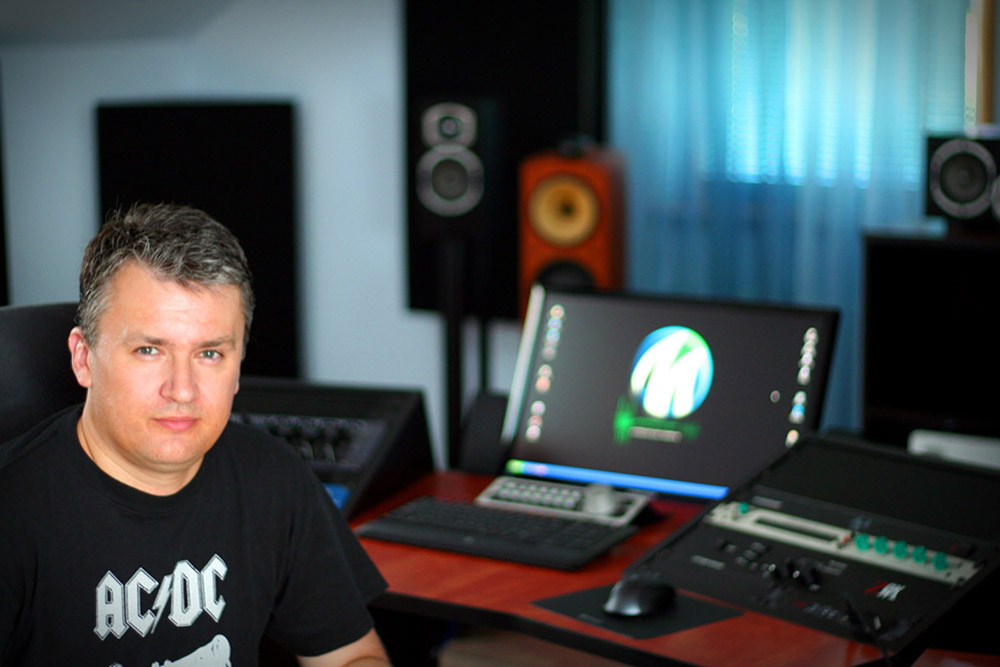 Check the "Clients" and the "News/Blog" area on this site to find out more about Cristian's achievements and check some of the artists from around the world who mastered their records at MASTERvargas. These are real credits, not some list with a bunch of "faceless" names. We provide links to the artist's single, album, video clip or store itself were you can actually buy their music.
---
What We Do:
CD Mastering: downloadable professional DDP image or Red Book CD master for CD manufacturing. (DDP is recommended)
Mastering for digital distribution: mp3, AAC, ogg Vorbis. ISP checked, processing adjusted for low artifact count after lossy conversion.
Mastered for iTunes (MFiT) ready files: 24 bit 88.2 or 96KHz exports in accordance with iTunes guidelines. (see FAQ for more info)
Vinyl pre-mastering: hi-resolution files ready for lathe cutting; appropriately filtered; edited for both vinyl sides; no additional processing required.
---
Our Take On Mastering
:
Mastering is the last and a very important stage in record production although often misunderstood, much maligned and blamed in many cases due to the shortcomings of prior stages, namely recording and mixing.
Often times there's too much expectation from mastering. It can't magically make a bad mix sound good although some degree of "rescue" is possible. On the other hand a good, healthy, dynamic mix is a building ground for a great master.
Many artists and even producers end up misunderstanding the process, and fail to realize that 90% is in the arrangement, recording and mixing.
Mastering is not synonymous with processing; first and foremost it is a review of your music on a good system by an experienced and unbiased engineer.
Less is more. Often all that's needed is the appropriate EQ curve and maybe a bit of compression, if any.
There are no rules, predefined chains that apply blindly to all tracks (see all the idiotic "What's your mastering chain?" questions on gearslutz).
Maybe it already sounds good, why ruin it? Many times it's more like what not to touch than heavy processing.
Nowadays there's obviously a processing fetish trend, especially with the ITB plugins. just because of the fact that one owns them, are so available and handy shouldn't be a prerequisite for more processing.
Processing in general be it analog or digital affects sound often in a detrimental fashion, so knowing what to employ, when, and as stated, when to leave it alone is our everyday slogan and goal. Our tools should serve us and we should serve the music. Not the other way around.
And last but not least: louder is not better! humans respond to loud as a sort of "better" as in more audible, because our hearing is nonlinear. It is a psycho-acoustical adaptation, an evolutionary thing really; but often times, if not always, after level matching, the quieter track wins because our brain craves for detail, depth, dynamics, all those things that are lost in an overcompressed master.